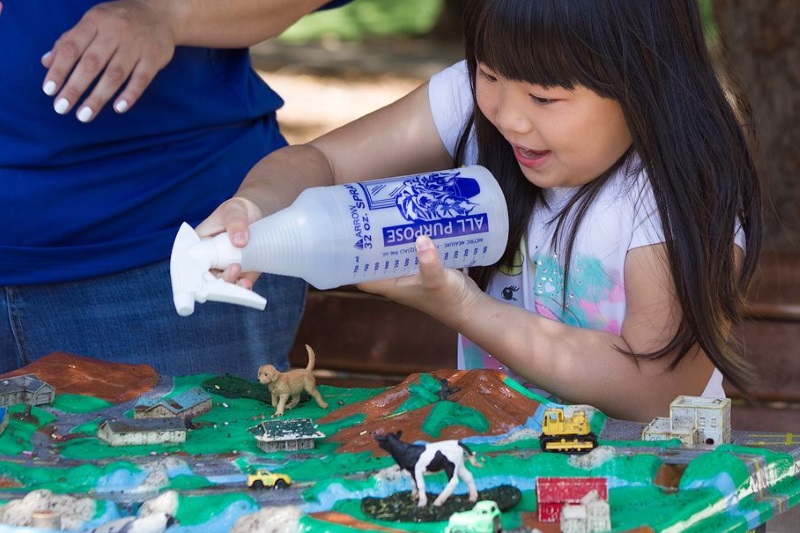 Join the Santee Historical Society and the City of Santee Stormwater Program for a day of fun and learning! Participants will…
…meet a wild animal face to face…
…make it rain (literally!) by trying their hand at modeling storms and seeing how stormwater
runoff affects local rivers and water bodies…
…examine River macroinvertebrates under a microscope…
…explore a local history museum and try out the player piano…
…learn about water-safe gardening practices and check out a working vegetable garden…
….all in one place!

This event is an open house, so visitors are encouraged to drop by anytime.
Partners: City of Santee Stormwater Pollution Prevention Program, Santee Historical Society, Master Gardener Association of San Diego County, Project Wildlife, Phi Theta Kappa – Alpha Pi Omicron chapter
Event Details:
Age Recommendation: All ages welcome
Date & Time: Saturday, March 10, 2018 from 11am – 1:30pm
Location: Santee Barn (9200 N Magnolia Ave Santee, CA 92071)
Click Here for a Google Map