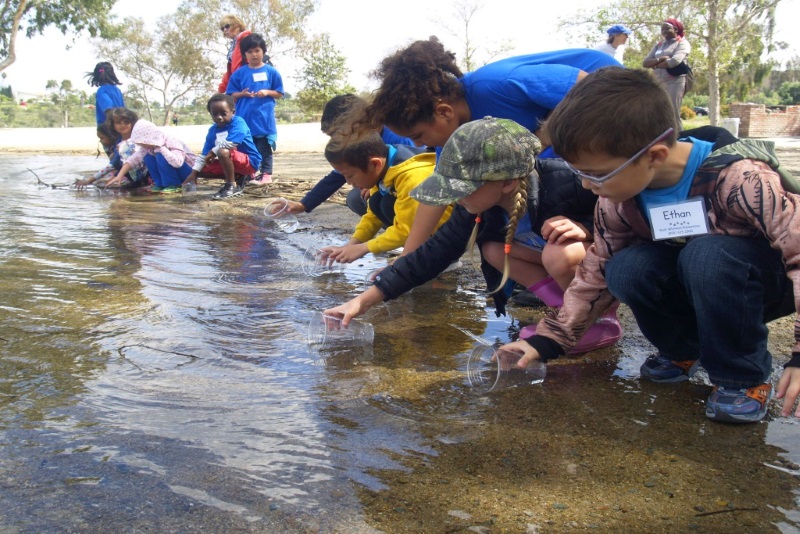 The San Diego River Park Foundation has been partnering with local schools over the last few weeks to sponsor the Department of Fish and Wildlife's Trout in the Classroom Program.  Students get to raise native rainbow trout as a class while learning about their anatomy and ecology.  After six exciting weeks of raising trout from egg to juvenile in the classroom, students will finally be joining us in the field to release them.  Kids will also get to chat with a Department of Fish and Wildlife biologist, meet a park ranger, examine aquatic macro-invertebrates, learn about fly fishing and practice their casting!
Hosted By: San Diego River Park Foundation  and San Diego Fly Fishers Club
Additional Partners: City of San Diego, California Department of Fish and Wildlife,
Event Details:
Date and Time: Friday, March 9, 2018 from 9 am – 12:30 pm
Location: Lake Murray
This project has been filled with students from King-Chavez Academy, Whitman Elementary, and Golden Hill Elementary.
Check here for other events still open to volunteers and participants! Check here for events that are filling up fast but still have a few spots left!